V&A Dundee: an unforgettable experience
Written by Nagwa Bakr, Community Engagement Officer, Ministry of Antiquities (Egypt, ITP 2019)
I travelled from Edinburgh by the train with my ITP colleagues to visit V&A Dundee, with a wonderful location on the seaside and amazing design. V&A Dundee is a design museum in Dundee, Scotland, which opened on 15 September 2018. It is the first design museum in Scotland and the first Victoria and Albert museum outside London.
We were welcomed by the designers of educational programmes, community outreach and family programmes through lectures that presented the vital importance of museum, such as engaging with the community and diverse groups. the best work with group that the educational programmes began before the opening of the museum through reaching the community and presenting lectures for the public, designing stories about Scotland, also the role of the museum in wellbeing, how the museum's curators dealt with Covid-19 and shifted the programmes from in-person to online.
I like the idea of the school design challenge as a tool for creative problem solving that provides young people with skills to approach tasks with solution focused attitudes. Then we had a tour around the galleries. Also, programme of engagement of Muslim women in Dundee. Then we had a look around museum's galleries:
The Scottish Design Gallery that reflects on the nature of Scotland's resources and it's impact on the design industry and the growing of Scotland's economy and how Scotland is seen and understood around the world.
My favorite display in this gallery was a wedding dress from the widow of Culloden collection by Alexander McQueen, a British fashion designer. He founded his own Alexander McQueen label in 1992.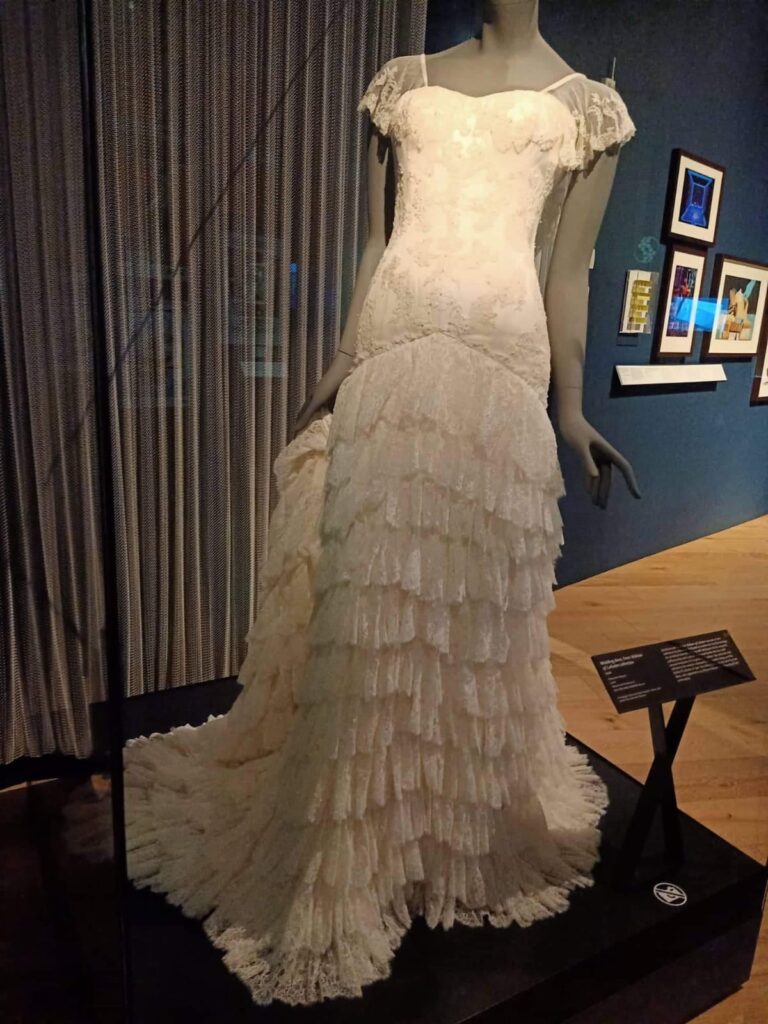 The story behind the dress is that McQueen looked to explore his Scottish heritage. The title dress referred to the women widowed by the Jacobite risings and the battle of Culloden in 1746.
Plastic: Remaking our World exhibition starts with plastic lab as an interactive area for visitors to learn act about the global issues today and the impact of the plastic, with games and waste storing stations, to pop up talks & workshops. The exhibition is divided to 3 sections: The first section is an impressive film reflecting the relationship between plastic and nature around the world and how it is threatening life.
The second section gives an overview about the history of plastic from the middle of the 19th century to early 20th Century as a natural material to synthetic material. It explores how plastic is used in our home and our daily lives.
The third section shows the current efforts of rethinking in using plastic, looking for alternatives to reduce it's production. The idea of the exhibition is amazing in a time when the world is discussing climate change.