International Training Programme Annual Programme 2021 – Week 3
Written by Anna Cottle, ITP Coordinator
This week marks the third week of the ITP Annual Programme 2021 and this year's fellows have started to meet with the ITP British Museum departmental representatives, to chat about their upcoming onsite visit to the Museum.
It has been great to see the group work through our first ever e-Learning and to share photos and ideas in the 'chat' area of the platform which has helped us as all get to know the each other better. So we were really looking forward to getting together in real-time for the introductory meetings on Zoom this week.
2021's Senior Fellow, Bilwa Kulkarni (India, ITP 2015), also joined us in the meetings to tell the 2021 fellows about her role and experiences with the ITP. On Tuesday the ITP team met with Bilwa and the Egypt and Sudan departmental reps, Manuela Lehmann, Loretta Kilroe and Jennifer Turner, to introduce Nosiba Mahgoub Osman Ali and Siham Elsadig Ebdelsalam Algadi from Sudan.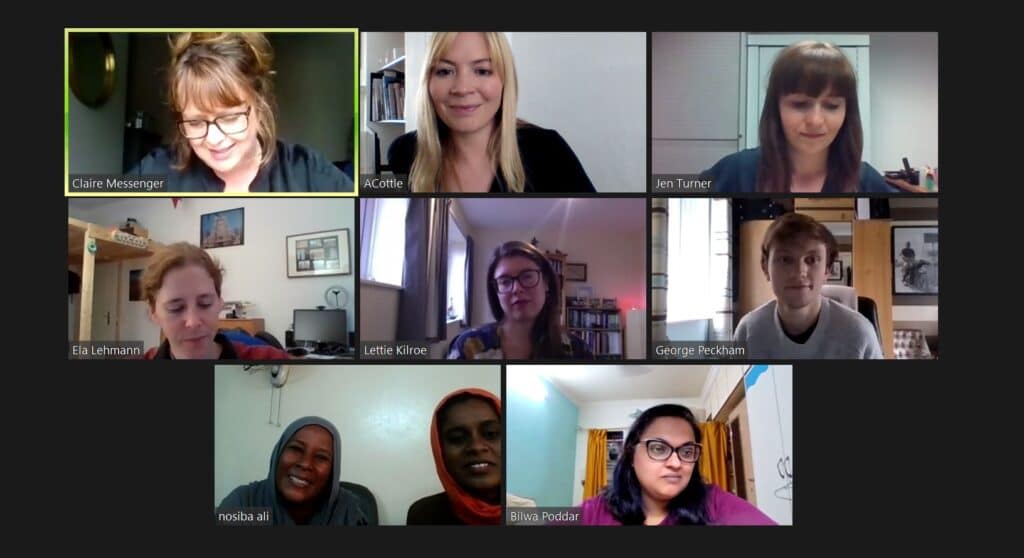 Then yesterday morning, Claire, George and I met on Zoom with Ross Thomas from the Greece and Rome department at the British Museum, along with Lotfi Belhouchet (Tunisia), Emrah Kahraman (Turkey), Meropi Ziogana (Greece) and Aleksandra Chevreska (North Macedonia) from the 2021 cohort, and again with Bilwa.
In the afternoon, we were joined by Bilwa and 2021 fellows, Durakhshona Boboeva (Tajikistan), Uktamali Ravshanov(Uzbekistan), Haneen Saleh Mukho (Palestine) and Salah Salimi (Iran) to introduce Zeina Klink-Hoppe from the Middle East department and Vesta Curtis from the department of Coins and Medals at the British Museum.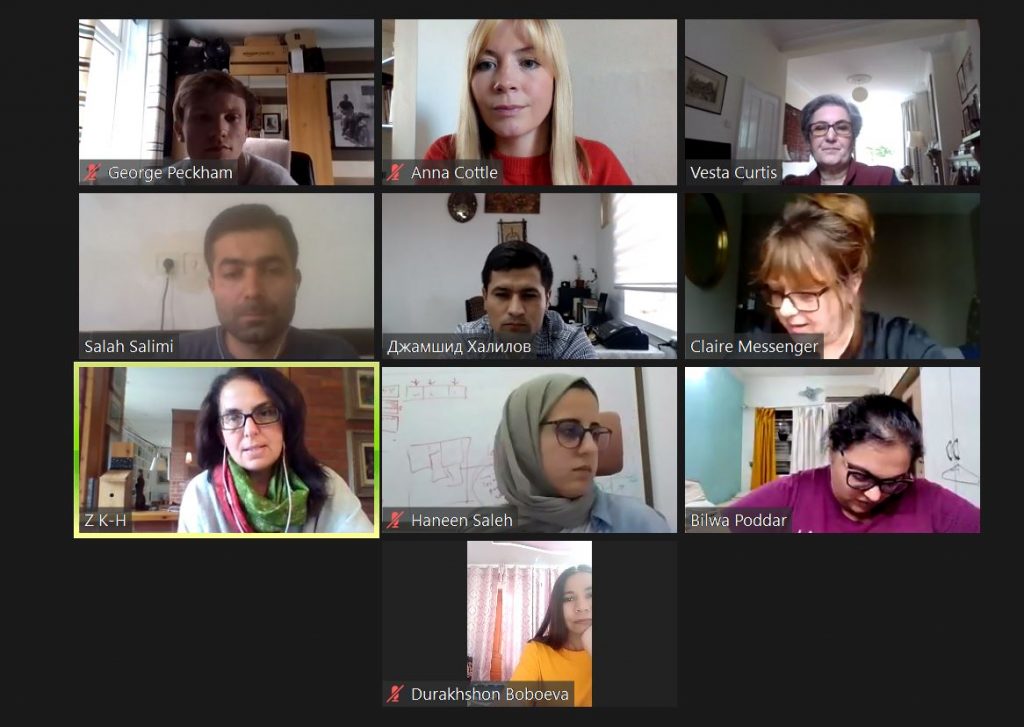 During the meetings, we had the chance to introduce ourselves in person as a reminder about who we are and what we do, and to have conversations about the fellows' specific interests and areas to focus on during the visit to the UK and the British Museum. It has so far proved to be a great way to start the planning process of a bespoke, onsite programme for each fellow and is an excellent opportunity for the BM departmental reps to learn further information which will help to plan the fellows' departmental time.
Next up, we are meeting the 2021 fellows who will be working with colleagues from the British Museum's Africa, Oceania and the Americas department – William Nsuiban Gmayi (Ghana), Osaru Obaseki (Nigeria), Travis Stewart (USA) and Mario Tuki (Rapa Nui, Easter Island, Chile) and the British Museum's Asia department – Choki Tshomo (Bhutan), Gao Rui (China), Iffat Azeem (Pakistan), He Yulei (China), Sanpiseth Kim (Cambodia), Sopheara Chap (Cambodia) and Siddhant Shah (India). These meetings will be going ahead early next month and we are really looking forward to them and a continued dialogue between the 2021 fellows, the ITP team and colleagues at the British Museum.